All Photographs Are Copyrighted and may only be used by permission - Tierra Canta Baja©

---
---

A refuge of the Spirit offering personalized Heart and Soul Renewal Retreats™, held within the magic and nature of Baja, allowing you to discover or reclaim your authentic true self.

We offer life changing experiential and educational retreats and workshops, transformational sound experiences and concerts, assisting a return to harmony, peace, & tranquility, while sharing the tools to continue and expand your personal evolving journey, returning you to your heart no matter where you are.

We feature private individualized vibrational medicine treatments encompassing a wide variety of modalities including sound, plant, animal, elemental and planetary medicine. Come for a week or weekend for a private or couples retreat. Or experience our introductory 9-day sound healing retreat intensives or take a once in a lifetime personalized adventure tour of Baja to honor the grey whale mother's and babies in San Ignacio Lagoon, while experiencing a heart opening inter-species connection. Come with us to explore some of the world's oldest cave pictographs and petroglyphs and learn about their mysterious origins.

At Tierra Canta Baja choose from Hatha & Raja Yoga, Primordial Sound Meditations, Acutonics® Sound Healing System Curriculum, Toning, Mantra, Transformational Sound Immersions with the Harmony of the Spheres through Planetary Gongs, Tibetan Bowls, Bells, Chimes, Tuning Forks, Sacred Geometry through Sound, Mayan Kin Nan Tai Chi ,Mayan Galactic Astrology, Evolutionary Soul & Divine Feminine Astrology, Aromatherapy, Rock Medicine, Self-Empowerment including, Igniting your Inner Amazon,, The Art of Instinctive Archery, Finding Your Authentic Soul Voice, or Claiming Your Soul's Purpose. We offer Indigenous Wisdom Guidance, Native American Shamanism, Sacred Drum Circles, The Art of Indigenous Storytelling & Rattle Making Workshops.

If you are committed to reclaiming your true essence and discovering the next step to your well-being and pure potential, then you have found your next adventure waiting for you at Tierra Canta, here in Baja California Sur, Mexico.

We look forward to hearing from you and assisting you with your transformational journey.



---
---
Upcoming Retreats and Workshops
SELF-RENEWAL RETREATS SOUND HEALINGWeekend Heart & Soul Self-Renewal Retreats Acutonics® Sound Healing
ALL INCLUSIVE RETREAT
Offering the complete Certification Program
Onsite in Baja or Online
Individualize your unique renewal experience! Select your Weekend Throughout 2022 /2023
Visit our
Acutonics link
for more information
contact us
.
Individual Sound Healing Sessions
EARTH WISDOM Integrating a variety of vibrational modalities

20+ years of Certified and Lisenced experience
SHAMAN'S DREAMING
Schedule an Appointment
Ancient WisdomTeachings, Sacred Song, &
Soul
Voice™ Workshop
Indigenous Prophecy - 8 Week Deep Dive Online
Claiming Your Authentic Voice from your Soul
Starting November 1, 2023
Through Sound Healing, GIM
& Astrology
​(Early Reg by October 3, 2023) Weekend Retreat
November 26 - 27, 2023
THE EAGLE & THE CONDOR
February 11 - 12, 2024
The Shamanic Arts of the Toltec
Sound Healing Events
Ancient Inner Path of Nawualmekah
Shamanism
Schedule
December 10 - 11, 2023
Sound Bath Immersions
Special Dates Upon Reques
t
IGNITING YOUR INNER AMAZON
™

Reawakening The Wild Heart Of The Divine Feminine
Warrior Weekend Retreat
Transformational Music Concerts with
Sound Immersion Journeys
November 25 - 26, 2023
"
A world class gift to the
community;
​
I left feeling inspired". - Janel Beeman
SACRED MEDICINE DRUM WORKSHOPS
Quarterly By Appointment
Winter Solstice Weekend
December 16, 2023
By Appointment
SACRED DRUMS UNITING
Monthly Second Saturday Drum Circle - Online
for more information
Personalized Group Sound Healings
COMMUNITY Sacred INIPI Sweatlodge CEREMONY
At Tierra Canta or another location of your choice
By Appointment
December 21, 2023
- Winter Solstice, Thursday
EARTH MEDICINE & ANCIENT WISDOM HEALING RETREAT
April 21 - 22, 2024 - Earthday Weekend

Spirit Adventure Journeys 2024

"
Exploring Our Spiritual Connection with the Whales and Ancient Cave
Paintings and Petroglyphs of San Ignacio BCS, Mexico"
Feb 21 - March 3, 2024
Visit our Spirit Adventure
link
for more information
"A Healing Journey Into The Mangroves; The Lungs of Mother Earth"
Nov 30, 2023
Dec 9, 2023
Visit our Spirit Adventure
link
for more information

​
Sound Yoga™ Monthly Third Saturday Series
TierraCantaBaja
www.cuatrovientosbaja.com
November 18, 2023 May 18, 2024 November 16, 2024
December 16, 2023 June 15 2024 December 21, 2024
January 20, 2024 July 20, 2024
February 17, 2024 August 17, 2024
March 16, 2024 September 21, 2024
April 20, 2024 October 19, 2024
---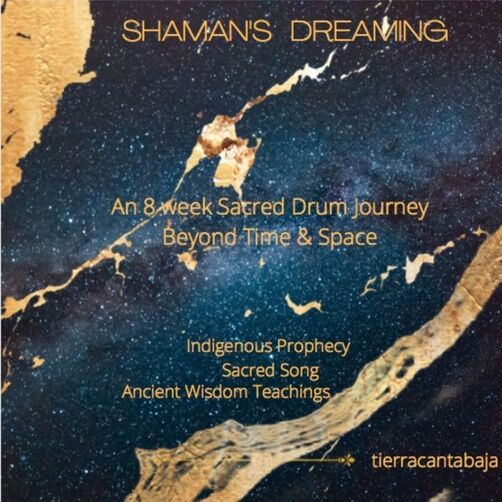 "Where You Can Hear Mother Earth Singing"